On January 17, 1936, Wally Byam introduced the first all-aluminum, riveted Airstream known as the Clipper, ushering in a new era of travel adventure and 90+ years of the silver bullet. Now, for a limited time, visitors to the Airstream Heritage Center will be able to view an incredibly rare Airstream Clipper, courtesy of the Gulley Collection – a 1941 Clipper nicknamed "Old Grandma."
Advertised as an "airplane without wings," the Clipper was revolutionary not only for Airstream but also for a new generation of adventurers. The aluminum silver bullet shape was a futuristic design in the 1930s that stood the test of time. With a rich history and lasting legacy, the Clipper continues to captivate those who appreciate its luxurious, streamlined design. 
In 1931, Wally Byam opened a small trailer factory in Culver City, California – Airstream's first factory. He also sold blueprints and DIY guides so that others could build his travel trailers themselves. These early Airstream models were made from wooden and Masonite materials. Everything would change on January 17, 1936, when Wally introduced the all-aluminum, riveted travel trailer known as the Airstream Clipper.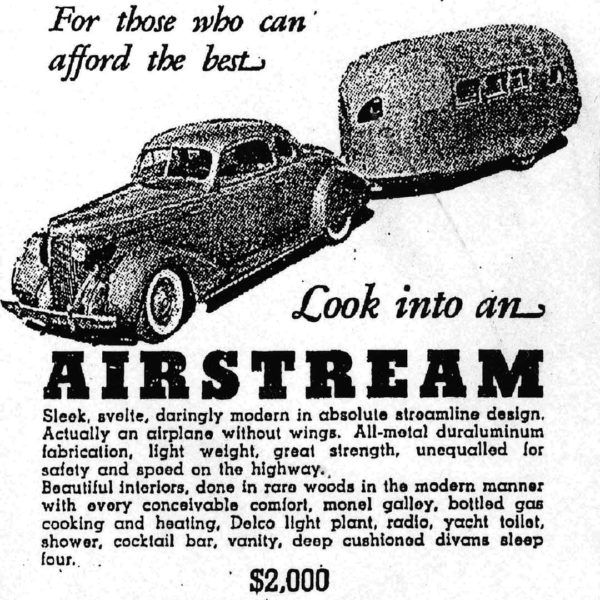 Touted in advertisements as "sleek, svelte, and daringly modern in absolute streamline design,"  the Clipper's materials and design were inspired by aircraft technology at the time. The exterior was constructed of Duraluminum skin and rivets, and the trailer was well-insulated with a kapok blanket, all commonly used in the aviation industry. Wally also embraced semi-monocoque construction to create a lightweight, sturdy, and aerodynamic travel trailer. By stripping away excess and using sleek materials such as aluminum on a steel frame, the Clipper's streamlined shape helped the tow vehicle maintain good gas mileage, even at high speeds. 
As a highly customizable model, the layout of each Clipper was well-thought out in terms of space and comfortability. Floor plans could have either a front, mid, or rear galley, a lavy, and typically a folding gaucho that turned into a bed. The dining area often consisted of a folding table attached to the wall and separate seating. Many Clippers were built with a storage compartment, accessible from the exterior, that provided extra space for tools and gear. The Clipper also featured plate glass windows with screens for maximum airflow, and Wally even offered an early air-cooling system using dry ice.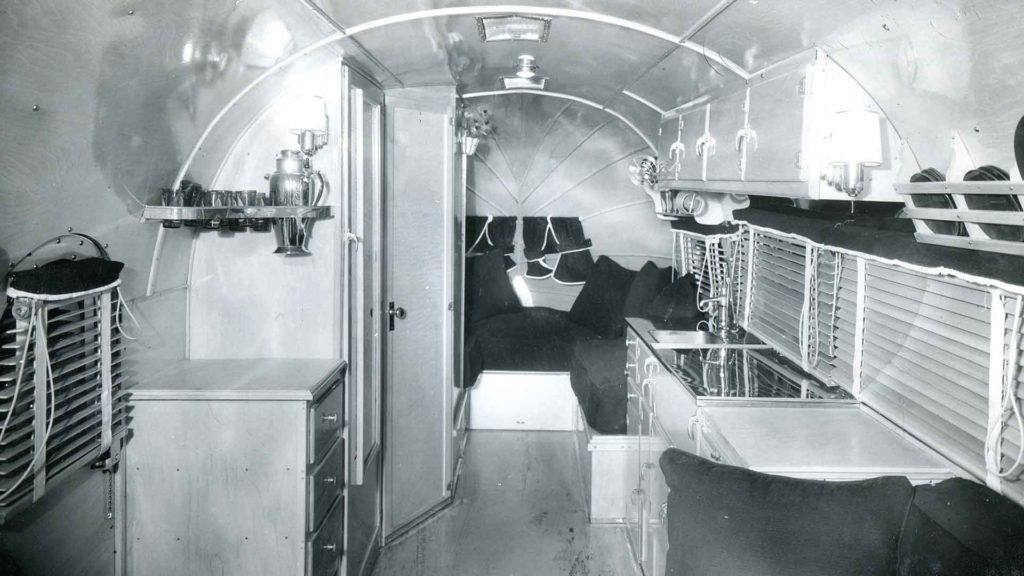 Although floor plans varied, the Clipper was known for its many amenities and luxurious features. Amenities often included an ice box, stove top, yacht toilet, cocktail bar, clothes closet, heater, and a radio. The wooden interior walls were available in a variety of types including white pine, Birdseye maple, mahogany, and magnolia. 
Marketed towards those who wanted the very best, the price of an Airstream Clipper ranged from $1,465 to $5,200 depending on the length and floor plan. One of the Clipper's most well-known customers was the President of Mexico. Thanks to Wally's commitment to quality and innovation, the Airstream Clipper is an iconic chapter in travel trailer history.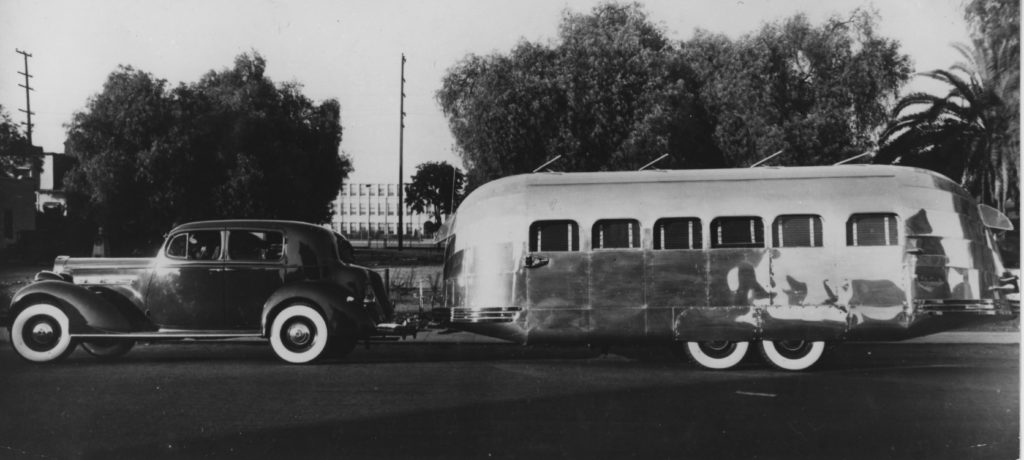 Although production numbers for the Airstream Clipper are unknown, it is estimated that less than 15 still exist today. Now, for a limited time, visitors to the Airstream Heritage Center will be able to view an incredibly rare Airstream Clipper, courtesy of the Gulley Collection – a 1941 Clipper nicknamed "Old Grandma." Beautifully restored by Silver Lady Restorations, this 1941 Clipper is likely the last pre-war Airstream Clipper that Wally produced.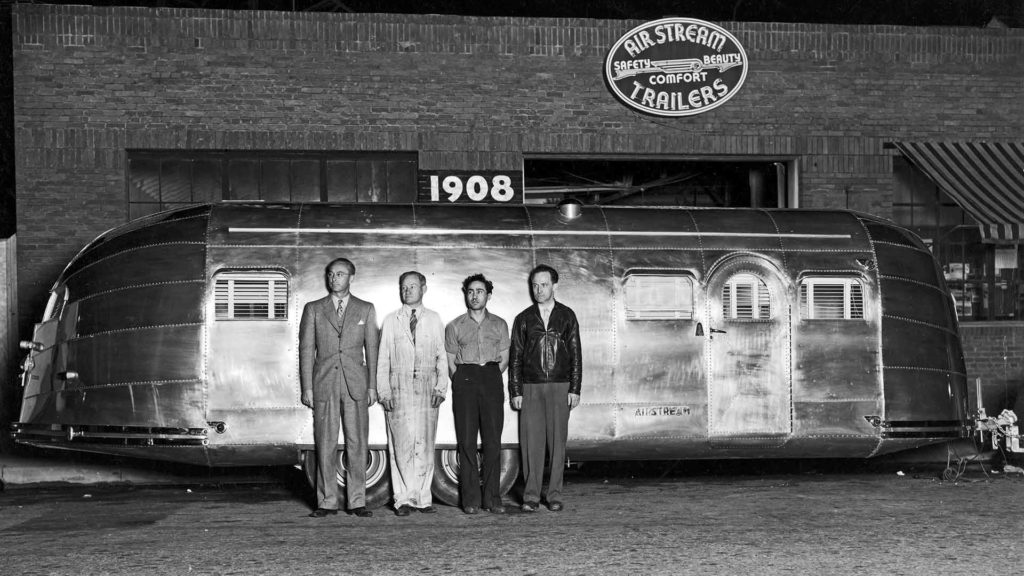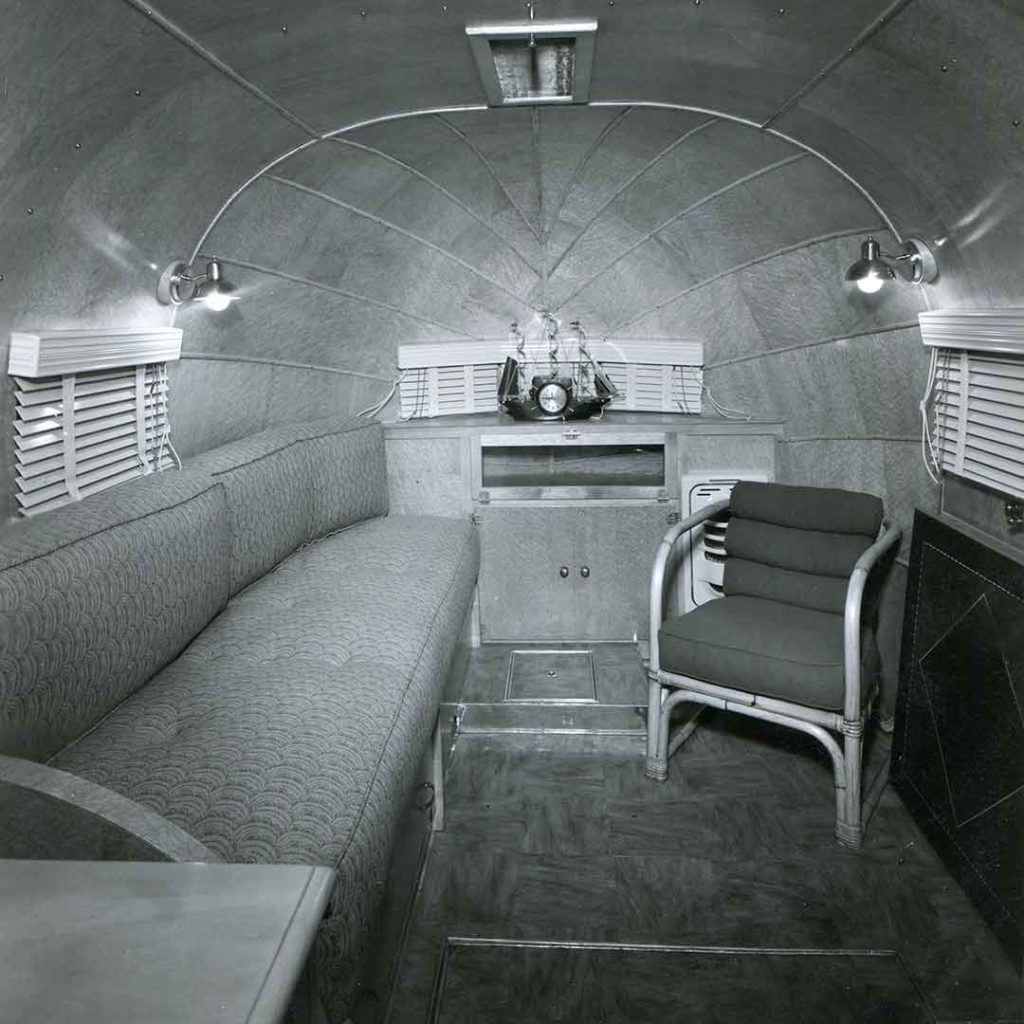 Advertised as the "Clipper Ship" on February 2, 1941, in the L.A. Times, its Birdseye maple interior, roll down screen windows, central heating system, ship's flushing toilet, and fireproof safe secured its status as "unquestionably the last word in practical luxury." Decades later, when the Gulley Collection acquired this vintage Airstream, its unusual windows, skylights, fireproof safe, and tandem axles helped them match it to the Airstream mentioned in this ad. Fortunately, they were also able to match it to a few vintage photographs from the Airstream archives to aid with the restoration. In fact, one of the photographs features Wally himself with this 1941 "Clipper Ship" at the Airstream factory.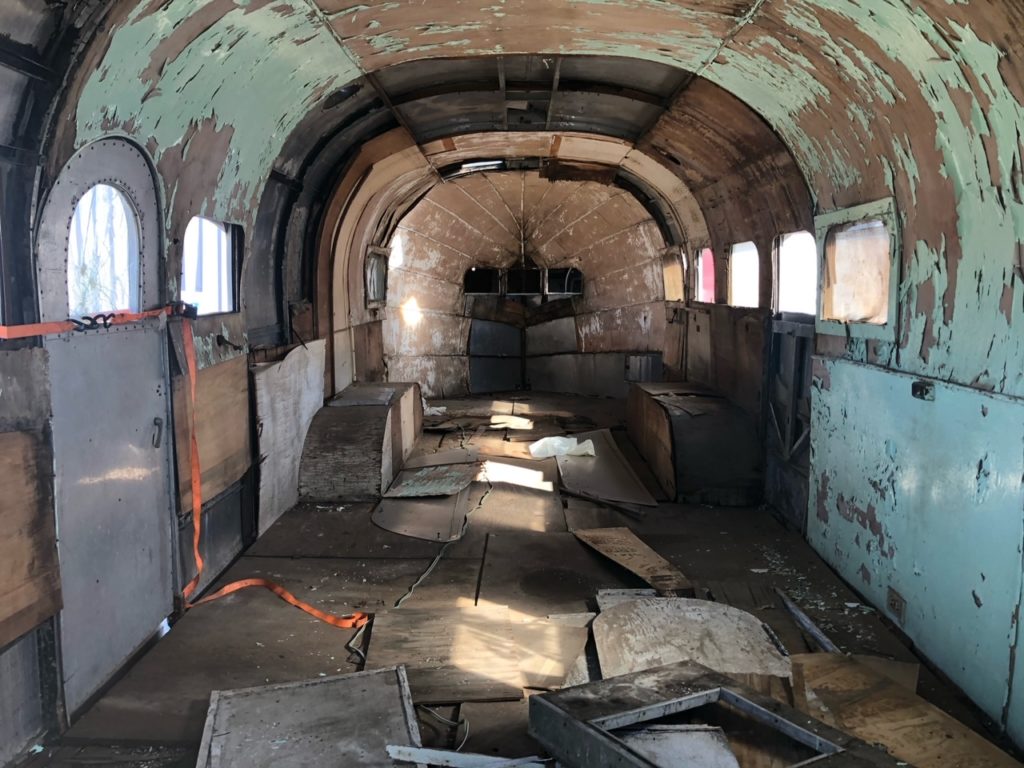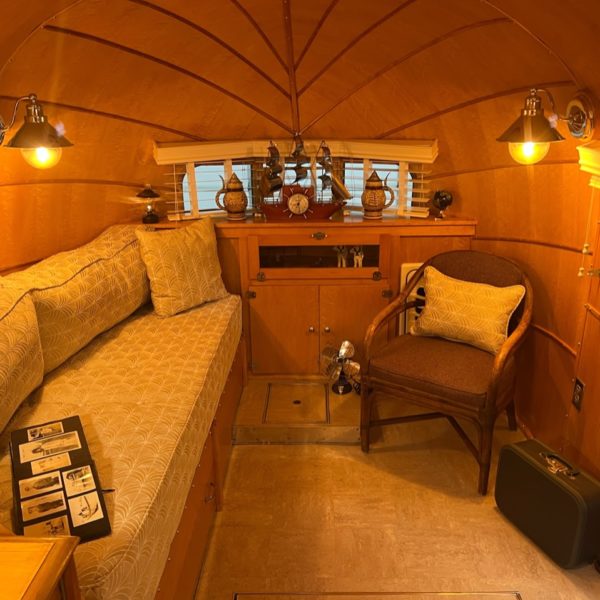 In addition to using vintage photographs, Silver Lady Restorations carefully removed and documented each and every aspect of the Clipper in order to restore it as close to the original as possible. They followed along with the original pencil marks and nail holes and scoured the internet for period correct items including the Clipper Ship clock and a Frigidaire. Countless hours were spent sourcing and finishing the Birdseye maple in order to restore "Old Grandma" to her former glory. Thanks to a generous loan from the Gulley Collection, visitors to the Airstream Heritage Center will be able to see first-hand the breathtaking restoration of this iconic piece of Airstream history.